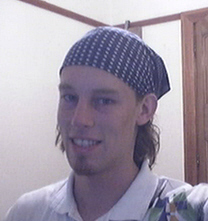 Dear Customer,
A large number of customers, both corporate and hobbyist, have used this frequency customization service. All of them, without exception, have been up and running quickly, and happy with the results (as of 1st May, 2004).
If you are not satisfied with the service, I am happy to refund your money via PayPal, within 30 days.
Best regards,
Shane Tolmie (BEng. Elec. Hons.)
p.s. You can read through the forums devoted to this bootloader, to verify if anyone has been unhappy with their purchase.